INTRODUCING THE NEXT GENERATION OF SPORTS LUXURY.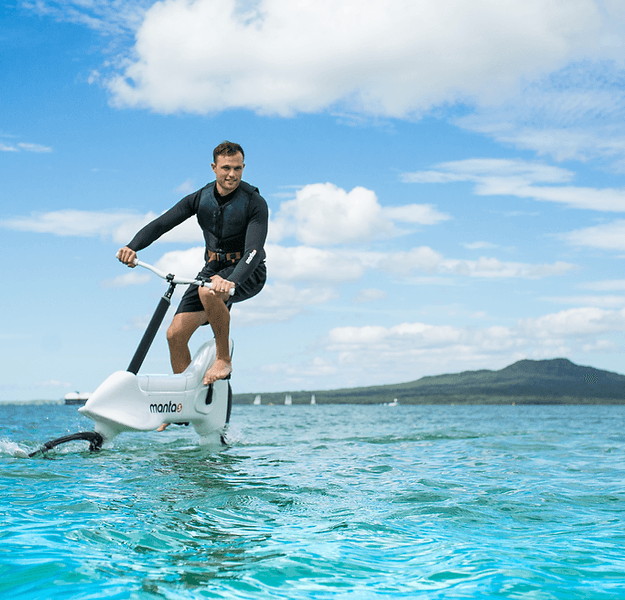 Safety First

Escape The Bike Lane
We agree that cycling is an amazing form of exercise and that safety is a priority. We also agree that getting fresh air is better than going to the gym, and that bike lanes are not the safest place to get our miles in.
Training with the Manta5 Hydrofoiler checks so many boxes, including safety, diversity of workout, portability, and going green! close and personal.
Craftsmanship
Passion In Engineering
With a decade of imagination and innovation, the Manta5 hydrofoiler is more of an airplane than a bicycle. When you combine a waterproof ebike, carbon fiber hydrofoils, nimble steering and a thrust optimized propeller you experience the engineering obsession in every component.
USING THE SAME TECHNOLOGY AS AMERICA'S CUP SAILBOATS, THE HYDROFOILER XE-1 OPENS UP A WHOLE NEW CYCLING FRONTIER.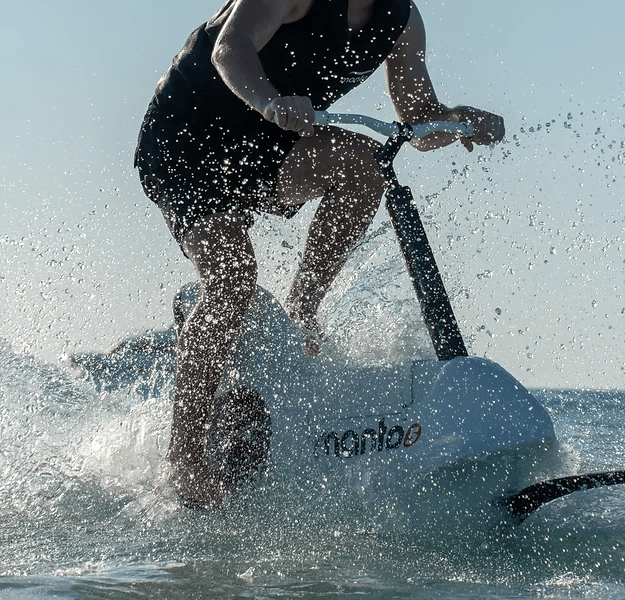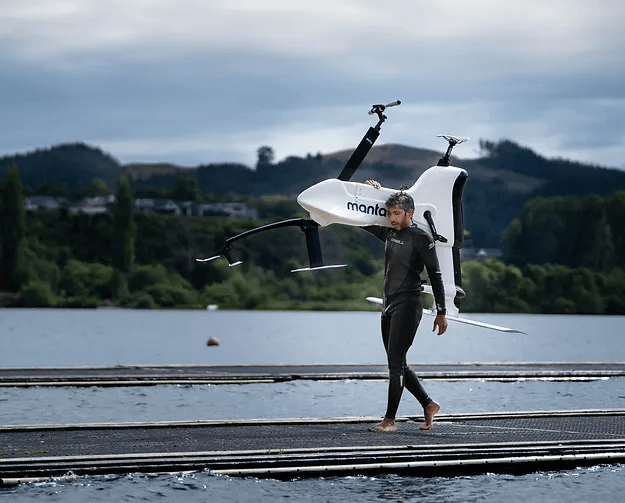 Fast & Maneuverable
Ease of Use
Suitable for a wide range of fitness levels,
riders can explore ocean coastlines, train along
waterways, or cruise lakeside with friends and
family.
Fast and maneuverable, get ready to
experience the thrill of cycling on the open
water – no roads, no traffic.
Like Riding A Bike
Master The Ride
Mastering the Hydrofoiler is just like learning to ride a new bike. It might take a few attempts, but once you get the hang of it, it's the most fun you can have on the water. Hone your balance, drift into turns and carve your way around the coast. Suitable for a wide range of fitness levels and body types. If you can ride a bike and swim, you can ride the Manta5.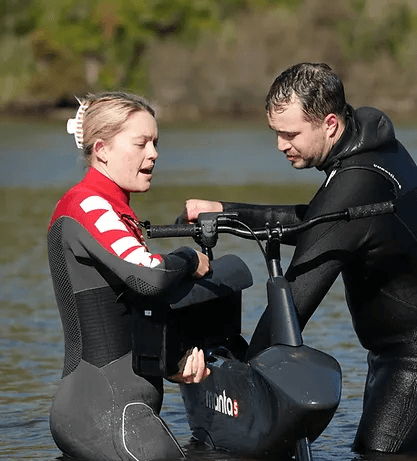 Battery
882 Wh Lithium-ion
Weight
68.4 lbs
Charge Time
4 hours
Portability
In-car transport
Typical Ride Time
3+ hours on Level 2 assist
Buoyancy
EPS/PC modules X 4, 250N Net buoyancy
Propeller
Carbon Fibre reinforced Nylon
Motor
Custom MPF mid-drive motor, water-proof to IPX8 rating
Cruising Speed
11kph – 13kph (6 mph – 8mph)
Frame Construction
6061-T6 Aluminium