INTRODUCING THE NEXT GENERATION OF SPORTS LUXURY.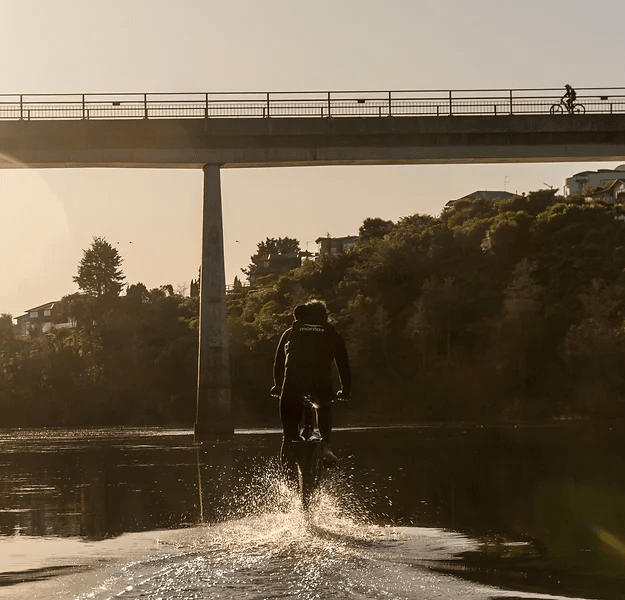 Get Out Of The Bike Lane

Opening a New Path
With the SL3 series there are even more reasons to find a new area to explore. Cycling in itself is an outstanding way to so get a workout in while enjoying the scenery around you. Pulling the limitations of bike paths and trails out of the scenario, you can literally see the waterways up close and personal. Bringing the experience up close and personal.
Craftsmanship
Engineered For The Rider
New propeller guard, dual layer IPX8 battery housings, and tilt sensors that cut motor power as soon as the bike falls. SL3 riders can have full confidence when pushing the bike to its limits. All while creating a length of ride that is not matched by any e-foiling product on the market (up to 4.5hrs).
Adding many safety features to keep the rider focusing on the world around them and enjoying the freedom that comes with being on the water.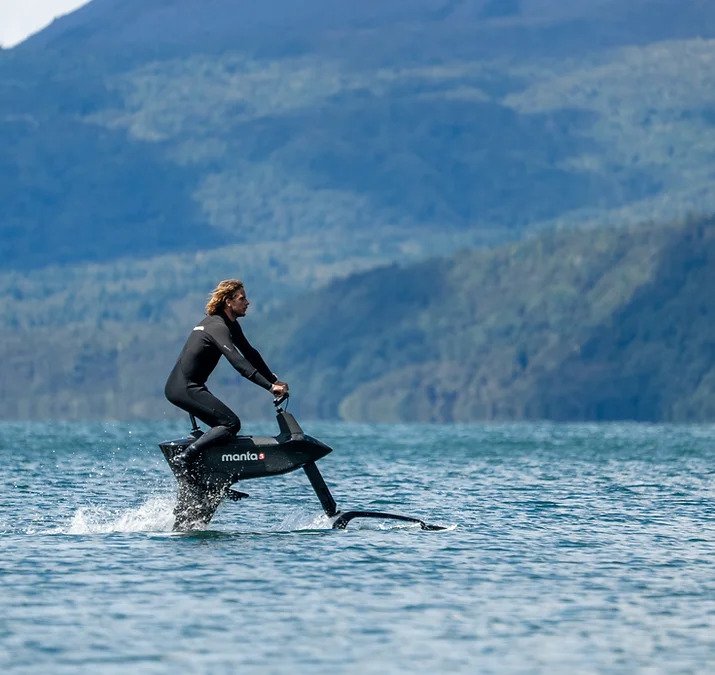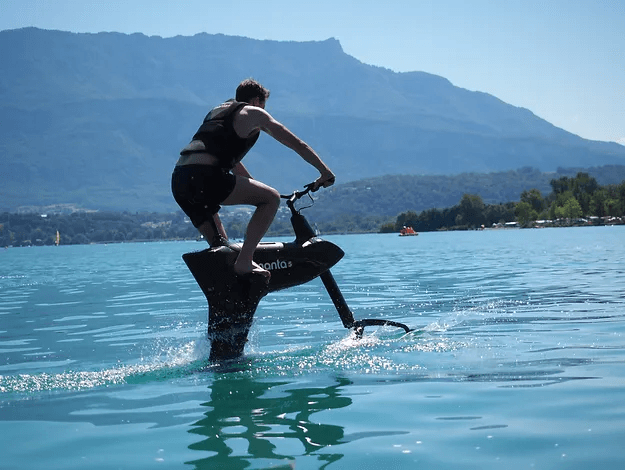 Launch & Control
Beginners Welcome
Assisted throttle to help all levels of experience to gain confidence and allow the ease of launch and control like no other e-foil made. A Composite monocoque chassis combined with the FC2 foil keeps the bike floating and helps with balance while allowing the rider to get better balanced situated in pre-launch.
Like Riding A Bike
Master The Ride
Mastering the Hydrofoiler is just like learning to ride a new bike. It might take a few attempts, but once you get the hang of it, it's the most fun you can have on the water. Hone your balance, drift into turns and carve your way around the coast. Suitable for a wide range of fitness levels and body types. If you can ride a bike and swim, you can ride the Manta5.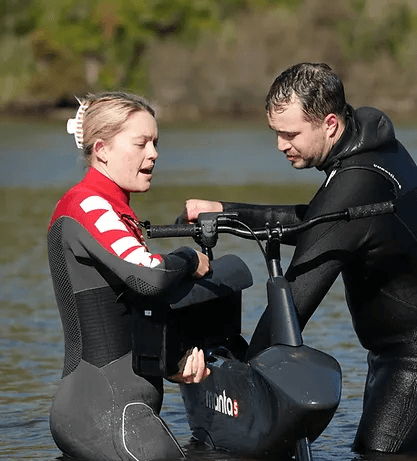 Battery
600 Wh or 1000 Wh Lithium-ion
Weight
81 lbs SL3Pro
88 lbs SL3+
85 lbs SL3
Charge Time
3-5 hours depending on Battery
Portability
In-car transport with quick connects
Typical Ride Time
3.5 Hrs SL3
4.2 Hrs SL3+
4.5 Hrs SL3Pro
Buoyancy
EPS/PC modules X 4, 250N Net buoyancy
Propeller
Carbon Fibre reinforced Nylon with shroud
Motor
Custom planetary gearbox, water-proof to IPX8 rating, aluminum shaft
Cruising Speed
11kph – 13kph (6 mph – 8mph)
Frame Construction
Composite monocoque frame with integrated buoyancy