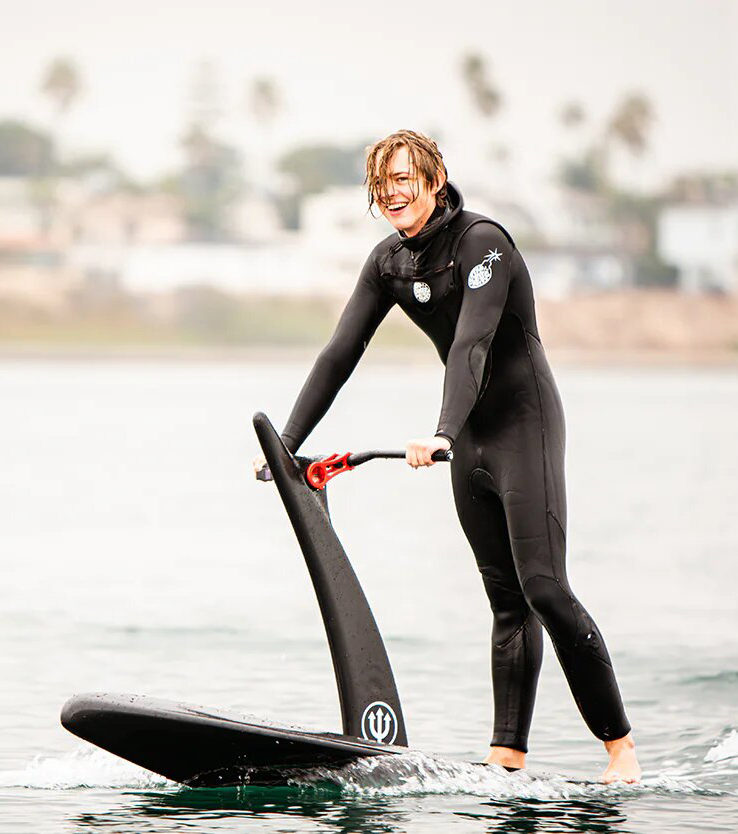 Fly Over The Water

One of a Kind Machine
The HydroFlyer™ is the culmination of years of relentless R & D, cutting-edge innovation, multiple design iterations, and plenty of hours spent flying over water.
Designed and assembled in Canada. The HydroFlyer™ is truly a one-of-a-kind machine that delivers a one-of-a-kind experience.
‍Unlike jet skis that are heavy, cause wake, spew fumes, and require towing. The HydroFlyer™ is silent, requires no fuel, and is easy to setup and pack away.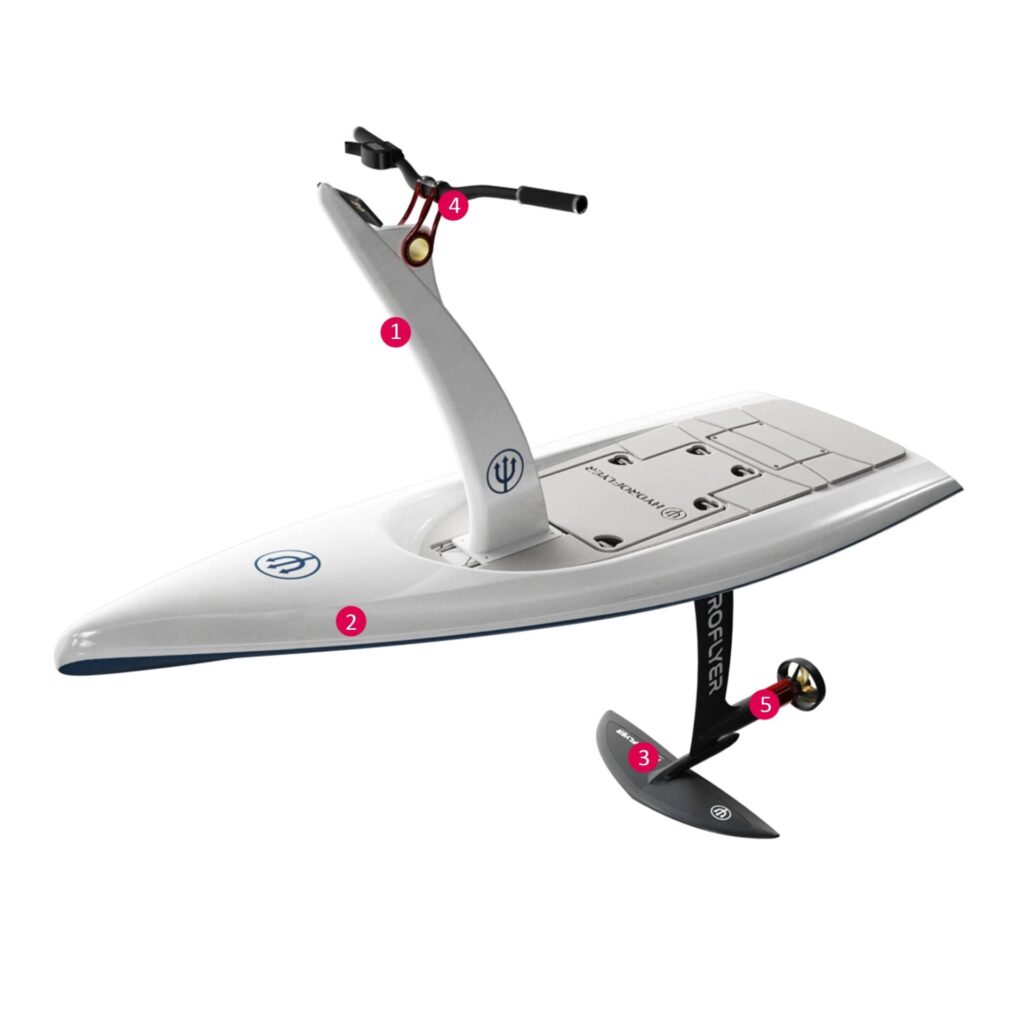 Featuring HydroFlyer's Next-Gen Technology
#1)  Designed For Comfort
Ergonomically designed handle grips, scooped deck for increased responsiveness and forward facing rider position reduces rider leg fatigue over long sessions.
#2) Stabilized Board Design (Patent Pending)
Unique V-nose board design slices through chop and minimizes water and air drag for easy liftoffs & landing. Reduced side-to-side rock makes it easier to balance and reduces falling.
#3) Safety Wing (Patent Pending)
Our patent pending Cloud Tech™ Safety Foil technology features a rubber edged soft wing. Up to 5x the impact shock absorption of a normal carbon wing. Protects rider and equipment from cuts & major damage.
#4) Handlebars For Stability (Patent Pending)
Detachable handlebars make it easier to balance, reduces wipeouts and shortens the learning curve for beginners. Even first timers with zero prior experience can get up and enjoy it first go.
#5) World Class Engineering
Scientifically designed and tested hydrofoil wings. Our ultra-efficient hydrofoil designs reduce drag and allow for maximum glide and reduced battery strain. This means faster speeds and longer ride time without needing to recharge.
Max 5500w
Engine Power Controller
3 Hours
Recharge Time
Proprietary Ducted Propellor System
Propulsion
120 Min
Ride Time
Brushless Anodized Aluminum
Waterproof Case
35-40Kgs (Depending On Board)
Total Weight
Buoyancy
EPS/PC modules X 4, 250N Net buoyancy
Propeller
Carbon Fibre reinforced Nylon with shroud
Motor
Custom planetary gearbox, water-proof to IPX8 rating, aluminum shaft
Cruising Speed
11kph – 13kph (6 mph – 8mph)
Frame Construction
Composite monocoque frame with integrated buoyancy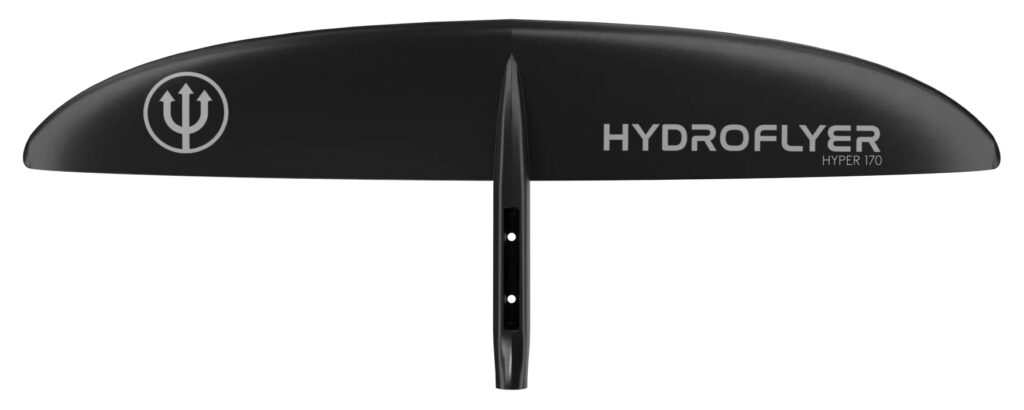 World's Most Efficient Hydrofoil Wings
The HydroFlyer™ features the gold standard in hydrofoils under the hood. Scientifically designed and tested by a world leading hydrofoil company.
Tested by top riders in various conditions around the world, 5 years of R&D have gone into the design to ensure maximum speed, glide and efficiency.
Minimized drag lessens strain on the battery, resulting in faster speeds, smoother rides, and longer battery life.
Our wing designs are the most efficient e-foil wings on the market. Wing construction available in full carbon or CloudTech™ carbon + silicone for safety.